The Unpopular Opinions Book Tag was created by TheBookArcher here's the link to her Youtube channel it's amazing!
1) A Popular Book or series you didn't like.
I was so excited to read this book!! I started to read it and believe I like it, but as I was reaching the middle of the story I just couldn't keep reading it, it was to slow and I could t understand what certain things happened, and I was so sad because i thought it was going to be amazing and I ended up disappointed *sad face*
2) A Popular Boor or series that everyone else seems to hate but you love.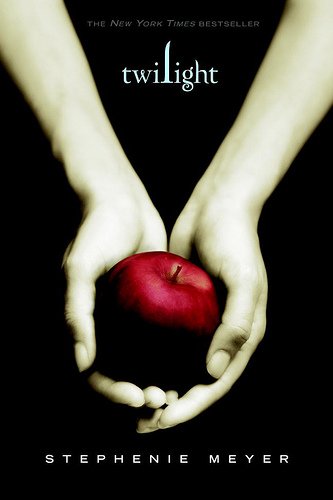 I know, I know you may say "WHAT?!?!" but I really liked this series, Twilight was one of the first books I ever read and when I read it I loved Edward, and If you asked me if I would read it again I totally would, but only the first and the last one, i didn't liked the others that much.
3) A love triangle where the main character ended up with the person you did NOT want them to end up with OR an OTP that you don't like.
I like Ron and Hermione, I really do believe me!! I LOVE THEM ❤ But I always thought she and Harry would end up together since the first movie, in that scene when he was walking out the nursing, but they didn't end up together :(, But I like this OTP ❤
4) A popular book Genre that you hardly reach for.
Paranormal! I haven't pick one in a very long time.
5) A popular or beloved character that you do not like.
6) A popular author that you can't seem to get into.
7) A popular book trope that you are tired of seeing.
Love triangles, I mean sometimes when I thick the MC will end up with someone I like BAM!! there's someone else.
8) A popular series that you have no interest in reading.
I don`t like these kind of books so I would never read them.
9) The saying goes "The book is always better than the movie" but what movie or T.V show adaptation do you prefer more than the book.
I liked this movie!! it was kind of weird, I didn´t finish the book so I was very surprised that I liked it.
Melissa from The Reader and The Chef.
Lucy from ThingsLucyReads
Jacquelyn from YABookMark
Kelly From LiveLoveReadYA
Emma From TheBookLoverEmse