Waiting on Wednesday is a weekly event hosted by Breaking the Spine, where you can spotlight an upcoming release you're eagerly anticipating!

Title: Summer of Supernovas
Author: Darcy Woods
Release Date: May 10th 2016
Publisher: Crown BFYR
Genre: YA, Contemporary
As the daughter of an expert astrologer, Wilamena Carlisle knows that the truth lies within the stars. So when she discovers a rare planetary alignment, she is forced to tackle her worst astrological fear – The Fifth House of Relationships and Love. But Wil must decide whether a cosmically doomed love is worth rejecting her mother's legacy, when she falls for a sensitive guitar player hailing from the wrong side of the chart.

Debut author Darcy Woods explores love in all its complexities and how to best honor the loved ones who have passed before us, in a novel packed with both humor and heart.
I CAN`T WAIT TO RED THIS BOOK BECAUSE…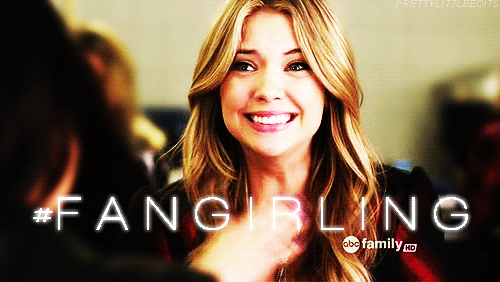 IT SOUNDS AMAZING RIGHT?!?!?!?!?! Those GIFS are pretty much my feelings right now ❤ First of all the cover,  I really love it because I think it captures the essence of the book, when I read the synopsis of the book, I thought it was perfect for it!!<3 I´m always looking for those special stories, the ones that  leave special messages for us the readers AND of course, since I really like to read love stories, I can`t help to add this book to my special list of my  most anticipated reads of 2016!!
I really hope you guys add this one to your TBR as well, because then we will be able to fangirl about the book together!!
And now emojis that express my love for this book, because of course I will add emojis xD
About the author
Young adult author Darcy Woods had three big loves in grade school: Reading, writing, and pizza day. Some things never change. She lives in Michigan with her madly supportive husband, two tuxedo cats (who overdress for everything) and a closet full of neatly organized shoes. Once upon a time, she served in a US Army aviation unit and threw live grenades. Now she throws words.

Darcy's Golden Heart®-winning debut YA romance, SUMMER OF SUPERNOVAS, comes out from Random House/Crown May 10, 2016.

You can learn more about Susan on her

website,  Twitter, or Pinterest.