Title: Ivory And Bone
Author: Julie Eshbaugh
Release Date: June 14th 2016
Publisher: HarperTeen
Genre: Fantasy, Historical Fiction, Romance, Young Adult
I received a review copy courtesy of the author/publisher. This does not affect my opinion or views regarding the book whatsoever.
A prehistoric fantasy—with allusions to Pride and Prejudice.

Hunting, gathering, and keeping his family safe—that's the life seventeen-year-old Kol knows. Then bold, enigmatic Mya arrives from the south with her family, and Kol is captivated. He wants her to like and trust him, but any hopes of impressing her are ruined when he makes a careless—and nearly grave—mistake. However, there's something more to Mya's cool disdain…a history wrought with loss that comes to light when another clan arrives. With them is Lo, an enemy from Mya's past who Mya swears has ulterior motives.

As Kol gets to know Lo, tensions between Mya and Lo escalate until violence erupts. Faced with shattering losses, Kol is forced to question every person he's trusted. One thing is for sure: this was a war that Mya or Lo—Kol doesn't know which—had been planning all along.
MY THOUGHTS
Unbelievable…….. Bravo, Julie Eshbaugh bravo!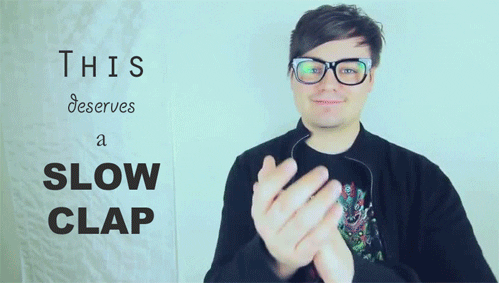 This book was beyond my expectations. I thought I knew what I was in for. But my GOD, this was Unbelievable……..and NOT what I was expecting at all.
Julie Eshbaugh's writing is elegant, detailed and fascinating. From the beginning of this story I was engaged. One of my favorite elements from Ivory And Bone by Julie Eshbaugh was how it felt as if this story was written for me. It felt like, I come across an old letter. It was really fascinating. It's something, I NEVER have seen or even heard of and I really LOVED IT!!!
My experience with this novel wasn't one that I was immediately engaged. Not that, that's bad at all. It was more of a slow-burning simmering kind of story. You really have to be into it and be devoted and "NOT" give up. I know a lot of you will probably say it's too slow or where's the action or even the romance? Trust ME…. Ivory and Bone is well worth your time. Everything will happen in time, just not as you expect. This is not a fast pace get into action novel. Take the time and read Julie Eshbaugh's debut novel. I promise you, you will love it. The world built in Ivory and Bone is fascinating. Julie Eshbaugh writing, will make you feel as if you're the one running in the grass fields. The one haunting for your next meal and perhaps even falling in love.*wink*
To me this book was "EVERYTHING" I love this time period and the wildlife, so this novel, was just what I needed. Especial since winter has come to an end and I'm dying to explore more of Adirondacks Mountains in NY during the summer days.
If you love strong, independent and intelligent characters, look no further because Ivory and Bone has all that and more. This novel was very unique and I am sure that I will be recommending Ivory and Bone by Julie Eshbaugh to anyone that loves reading.
As you can tell this book was everything to me and so I'm giveaway a Copy to one of my lucky readers…. So please don't forget to enter below. Thank you for stopping by and good luck.

a Rafflecopter giveaway
https://widget-prime.rafflecopter.com/launch.js
About the author
Julie Eshbaugh used to have trouble staying in one spot, having lived in places as varied as Utah, France, and New York City. She eventually returned home to the Philadelphia area, where she now lives in the house she grew up in with her husband and son. Early on, Julie focused her artistic energies on filmmaking and online video. She made two short films and spent several years producing a web series for teens that became an early YouTube hit and received several honors from the Webby Awards. Julie's debut young adult novel, Ivory and Bone, will be published by HarperTeen in 2016.

Julie is a member of the group writing blog Pub(lishing) Crawl, where she posts regularly. You can also add Julie on Goodreads, and follow her on Twitter, Instagram, Pinterest, and Facebook.