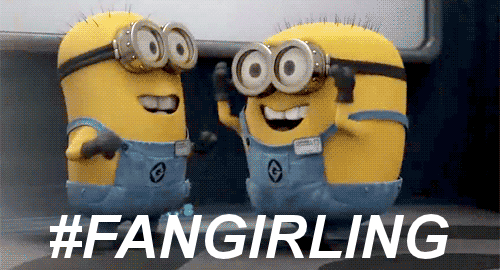 GUYS!!!! GUESS WHAT?!?! I finally read The Iron King !!!!!!!!
I´m super happy that I finally read it. This book was a gift from my amazing friend and co-blogger Stacie ❤ *Thank you Stacie*
One of the things that I really loved when I read this book was that I read with two amazing friends: @MeliRobles & @Lucygirl5x , it was an amazing experience.
SO LET´S START!
Before I read this book, I heard that it was amazing, so of course I added it to my TBR, but once I read the synopsis?
"A dark stranger,  a secret destiny"  I was like "I NEED TO READ THIS BOOK NOW" and I loved it and I´m happy to say, that this book is worth your time.
The book is divided in three parts; to be honest I really loved the beginning (1st Part)
You get a glimpse at the life of the MC, in this case Meghan Chase, which I liked because you can feel more connected with the story. But there was a part that actually bored me, until of course, the dark stranger appears and weird and fantastical things start to happen.
The second and third parts of the book were A M A Z I N G.
"For real Becky?" YES! I´m talking about traveling to a magical world with Faery Courts and having encounters with some unpleasant creatures, but don´t worry, some of them are actually good and friendly ;D
I could´t put the book down, I finished it in two days because I wanted to take my time, this only happens when I read a good book so ;D
I recommend you guys this book, you won´t be disappointed, plus THE END!!!!! All I´m going to say, is that I´m glad that the other books are out.
-Becky ❤