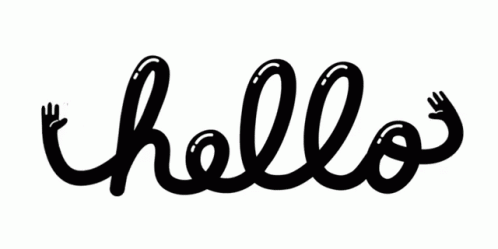 Hello everyone, How are you? How have you been? What are you reading?
I´m sorry for all the questions but I would love to talk to you about your recent reads, after all we all love books ❤
So, today I'm going to share my experience with you guys about the book event that I recently attended which was the WINDWITCH tour with Susan Dennard and Alexandra Bracken in Austin Tx at Book People.
When I saw on Twitter that Susan and Alex were going to be on tour together I almost fainted, I swear I´m not exaggerating. I was so happy that I immediately talked with parents to see if they could take me to Austin to see Susan for the second time and meet Alex for the first time EVER and when they said yes, I fainted a second time ;D
We drove for almost 5 hours to Austin and I have to thank my parents for that, they know how much I love Susan´s books and how bad I really wanted to meet Alex and they made this dream come true, they are the best parents ever ❤
The event was at 2:00 pm, but I arrived at 11:00 am XD Too early I know, but I really wanted to get good seats; People started to arrived close after I did and then the whole room was packed! I started to talk with two girls that were sitting behind me, one of them asked me for some book recommendations and it was awesome! I recommended her some books by Kasie West, Sarah Glenn Marsh, Darcy Woods and Jodi Meadows.
Then the event started….
Susan and Alex arrived and they started to talk about their books and then they answered some questions that some of us wrote in a little piece of paper, the questions were super original; Alex and Susan´s answers were amazing and funny, we all learned so much about them and they were super funny.
We all laughed a lot.
And Susan told us the title of the next book, which is BloodWitch and OMG I can´t wait to read it
*inserts all the emojis*
Then we met them and got our books signed…
I brought 7 books with me: The Darkest Minds, Never Fade, Passenger, Wayfarer, my ARC of Something Strange and Deadly, TruthWitch and WindWitch. I was so happy when they told me that I could bring their other books too and I was glad I didn´t left them at home ❤
Then we met them…..
Susan recognized me guys!! And we both almost started to cry. She´s one of the most amazing people ever, I fangirled A LOT like… I wanted to cry, it was an amazing experience for me because Susan is one of my favorite writers ever<3
And Alex! She´s super amazing, fun and I´m glad I finally met her!
I couldn´t believe it, I STILL CAN´T BELIEVE I met her. Her book, The Darkest Minds, was one of the books that made me want to keep reading other books, if you haven´t read those books WHAT AEW YOU WAITING FOR??!! They are amazing ❤
This was an amazing experience for me, I got some of my favorite books ever signed….
and it´s an experience that I will never forget<3
P.S At the end of the day I went to Shake Shack for the FIRST TIME EVER and I loved it ❤
Becky<3