I´m happy to announce that Romeo & What´s Her Name it`s now on my "Favorite Contemporary Books" list ❤

It was a very cute, funny and swoony book; I really liked it and I hope YOU guys like it when you read it!
Now let me tell you a little about the story…
Emily Stein, the Mc of the story, is in love with Wes Rosenthal since FOREVER, and when he and her girlfriend broke up, Emily saw this as the perfect opportunity until Amanda appeared. I mean, she even broke up with her boyfriend when she found out that Wes was "available" she made it pretty clear that she wanted to be him. Emily felt super bad, but then, thank´s to the "Evening with Shakespeare", an event in which her classmates and now her… act scenes from Shakespeare, Emily finally has another opportunity. The scene they would act was one from Romeo and Juliet, as expected Amanda would portray Juliet and Wes…Romeo obviously.
Emily is the one that will learn Juliet´s lines in case Amanda can`t do it for whatever reason, plus that meant she would be spending time with Wes and she could totally help him with his lines right?!
BUT THEN THE UNEXPECTED HAPPENS…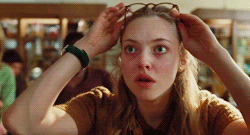 When I heard about this book I knew I had to read it because:
1 The title it´s super cute.
2 The cover looked like this book would be super funny.
3 THE SYNOPSIS.
I´m going to be honest, a while ago I tried to read the book for the first time and it actually didn´t catch my attention right away as I thought it would, maybe it was because I was in this BOOK SLUMP (UGH). But then I decided to try and read it again, because I was dying to read this book since last year and hello, I love cute love stories XD After I read the first pages, I couldn´t put the book down.
It started in a very cute way, friends gushing about the great news, that Wes didn´t have a girlfriend anymore, and it made me smile because Emily couldn´t stop talking, she was super in love with him.
And it´s true! Wes is a very cute, funny AND athletic guy, the perfect kind of boy ❤
Emily was a very funny character and OMG the things she said when she was with her crush Wes… I laughed SO MUCH. I have never laughed so much with a book before XD
I love the relationship that she had with her best friends, they were always making funny jokes and most importantly they supported each other a lot and Wes? I always thought he and Emily would make a cute couple ❤
There were SO many HILARIOUS, FUNNY & AKWARD moments that OMG guys, I had to literally turn away, and then try to read it again because it was so embarrassing & funny and I just couldn´t stop reading it.
I loved the end, I was like "Finally!" *swoons* *smiles*
This was a very cute, funny and lovely contemporary story about love, friendship and stepping into the spotlight; A must read ❤
Becky ❤