Hello, everyone! Welcome, how have you been? We are today´s stop for the blog tour of Literally by Lucy Keating. First I would like to thank Brittany, Lucy Keating and HarperTeen for giving us this opportunity, it really means a lot ❤
Before I start to Fangirl with you guys, let me tell you that Literally by  Lucy Keating is a book about family, friendship, LOVE. But most importantly, it's about a girl that even when someone else is writing her life, she still fights and goes after what she really wants in life no matter what.
Doesn't it sound amazing? As some of you already know, I consider myself a hopeless romantic, but you know what? Scratch that, I AM A HOPELESS ROMANTIC, and if you love cute & swoony stories like me, then you should totally add Literally by  Lucy Keating to your TBR ASAP.
When Lucy tweeted a pic of a Hard Cover with a little paper that had " ??? "  on the cover a while ago I was so excited! And after seeing the cover and reading the synopsis I completely fell in love with the book, I just knew I had to read it!
It sounded super cute and unique, I haven´t read a book like this before, but then again we are talking about Lucy Keating, after reading Literally I can say with certainty that her books have that something that after you finish reading them, you will want to read them again.
That´s what happened with me and Literally by  Lucy Keating.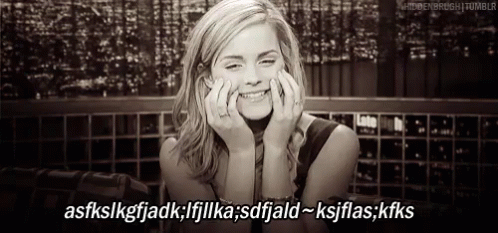 Now let´s talk about the book!
Annabelle is the MC of this story.
She´s the perfect student, she has the perfect grades and the perfect family. This includes a weird-lovely and amazing dog named Napoleon. He was so cute guys! And funny and OMG I love him ;D
Annabelle also lives in a very beautiful house, has three amazing friends, a brother and her brother´s best friend Elliot. Who kind of lives in her house because he´s ALWAYS there and everything´s perfect until a certain author appears in her Fiction class. Can you guess who?!? 😀
Lucy Keating of course! I was surprised when Annabelle´s teacher invited Lucy to the class! Because I was reading the book of the author that was there :D… IT WAS SO AMAZING AND COOL!
Suddenly Lucy starts talking about the book that she´s currently writing and Annabelle is shocked that she´s actually writing about her life.
Everything changed since Lucy arrived that day.
Now can I say that this book was amazing?!?
Because…
It had the perfect pacing.
Once I finished reading a chapter and tell myself to stop for the day, I kept reading, it was impossible for me to put the book down and I blame Napoleon for that lol. The book started in a way that will definitely make you laugh. It was so funny and embarrassing lol, you will know what I´m talking about when you read it ;D
I liked her writing style and I loved that the chapters had titles!
I LOVE when the chapters have titles, they kind of give us a peek of what´s going to happen next, see, that´s why I couldn´t stop reading 😀
This book was pretty original in my opinión, while we know that the MC discovers that Lucy is writing her story, I actually didn´t expect Lucy to be in the book, I thought it was pretty amazing and unique. Lucy was very funny and I liked how she interacted with her characters while writing the story, it was funny. All the characters were amazing; I always like when the MC is surrounded by her best friends, in this case, Ava, Nisha and Lee, they were super funny and carefree! Plus, I loved the relationship between Annabelle and her brother ❤
Sam was hilarious & sweet.
And yes, of course, there are lots of swoony moments, but I can´t tell you guys about them! I´m afraid that I´m going to tell you more than I should, but I can tell you this…I loved Elliot ;D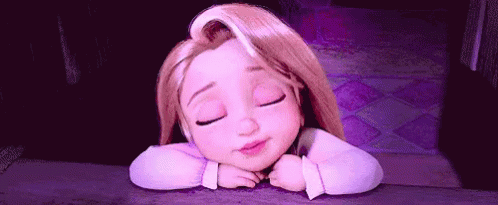 Oh and I almost forgot, there is some writing advice too! Which are pretty helpful, thanks, Lucy ❤
Overall, this is a book that you guys should totally read.
I loved everything and some of the things I loved the most, besides the swoony scenes, of course. ;D Was how Annabelle proved Lucy that she could control her life. That she still fought for what she wanted. Of course, there were times in which she was confused, she didn´t know if what she felt was real or not, but to be honest, I feel like we all have felt that way in our lives.
I´m happy to say that Lucy is now one of my favorite contemporary writers ever, her stories are so unique and will always have a special place in my heart,
Becky ❤
Tour Schedule
4/3 – Evie Bookish – Tote Design
4/4 –Brittany's Book Rambles – Fav Quotes
4/5 – YA and Wine – Review
4/6 – The YA Book Traveler – Q&A
4/7 – Book Nerd Addict – Review
4/10 – Little Lillie Reads -Review
4/11 – The Books Buzz – Authors I'd Want To Write My Life
4/12 – A Book and a Cup of Coffee – Playlist
4/13 – It Starts At Midnight – Guest Post
4/14 – Stories & Sweeties – Recipe & Guest Post
Giveaway
a Rafflecopter giveaway
https://widget-prime.rafflecopter.com/launch.js