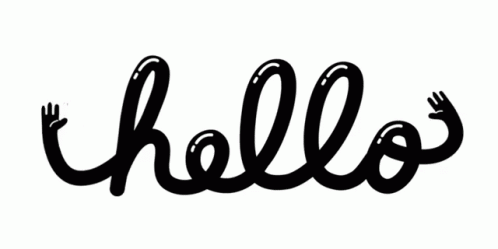 *Thanks Penguin for providing an ARC of this book in exchange of a honest review.*
Hello everyone, I hope you are having a lovely day! Today I´m going to share my thoughts about the one memory of flora banks by Emily Barr.
I saw this book awhile ago and I thought it sounded absolutely amazing; I have to say, I really had high expectations for this one, I thought it was going to be mysterious and it kind of was but not in the way that I expected, however I really enjoyed the way this story ended!
Here´s a little summary:
This story is about Flora. Flora has anterograde amnesia. When she was 11 years old the doctors removed a tumor from her brain and when they did that, unfortunately that also removed her ability  keep new memories.
So since that day, Flora hasn't been able to keep any memories, she only remembers stuff from when she has 10 years old, and she often writes on her hands and arms to remember important things.
But then she goes to this party, and kissed a boy, her best friend´s boyfriend and she didn't forget. In fact the memory keeps getting stronger and stronger. In that moment she was able to finally remember but because of that she lost her best friend.
Then when she sees an opportunity she travels to Svalbard to find Jake and that's when things start to get interesting…
My thoughts:
There's a prologue at the beginning of this book.
Flora tells us she did something wrong, but she's not sure, she can't remember what she did. I have to say that after reading that first paragraph I felt completely intrigued, and of course I kept reading, I needed to know what was the thing that she did.
While reading this book I learned how Flora managed to do certain things. As I said before, she writes things she has to do, names, numbers, addresses, on her hands, arms and on little sticky notes. But Flora always has a notebook with her. She writes important information, and it contains her story, that was written by her mother so Flora doesn't forget.
There were times in which I didn't know what was happening, sometimes Flora did things and she would find that she did them later, that confused me sometimes, but it also made me understand how she felt.
To be honest, when I read the synopsis of the book, I thought Drake was going to be the love interest, he kind of was, Flora was obsessed with him, because he helped her remember. And since Drake was leaving to Svalbard, and after exchanging some emails with him & since her parents weren't home because they were to France to see her brother Jacob, she decides to follow him there.
I totally understand Flora, in fact I was so happy that she could remember that kiss, but then she started to say how much in love she was with Drake after that kiss and I don't know, I mean I totally thought she was going to fall in love with him at some point during the story but not THAT soon. She wrote his name everywhere and even scratched it on one of her arms; I thought that was a little to much to be honest.
The other characters in the book were her parents, Paige, Jacob, Drake and the people she meets in Svalbard like Agi, Toby & more. Paige, while she was her best friend at the beginning, I didn't like the things she said to her when she found out that Flora kissed her ex. I immediately disliked her BUT
I'm glad she helped her at the end with the help of Flora's brother Jacob. I would have liked to read more about him, he was so sweet and loved Flora a lot. He was definitely an important character in the story.
Her parents…Her mom… Let's just say that I can´t believe she did that. I´m only going to say that because I'm afraid that if I keep talking I´m going to say spoilers and I wouldn't like to do that. But lets just say that they were my least favorite characters of the story…
This story had twists that I didn't see coming which is something that I like in a book, and I'm glad Paige becomes friends with Flora again and helps her to remember.
Flora was one of the bravest characters that I have ever read about, she never gave up until the very end and I´m glad that Paige came back to her life, I'm glad she will finally have someone that will help her.
Rebeca ❤