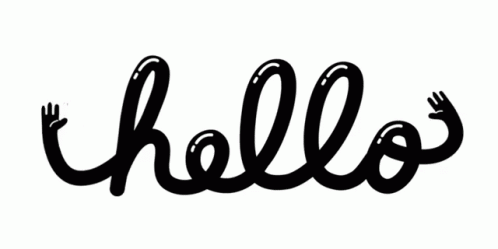 Hello everyone! I hope you are having an amazing & lovely day today!
What are you reading? Or what was your last read? After finishing this book I started to look for some Fantasy recommendations, especially retellings,  so if you have some let me know in the comments below! I would really appreciate it 😀
So I have been in this slump recently, I know 😦  I haven´t been able to pick a book and finish it in a while because of it and since I love Beauty & The Beast so much with ALL MY HEART, I decided to read Hunted because it´s a Beauty & The Beast retelling, and of course I was like
"I have to read this now"
and I did.
And one of the other reasons of why I wanted to read this book was because Meagan Spooner wrote it! Now I haven´t read her other books yet, but after hearing so many amzaing things about them and reading the synopsis of her books I was completely intrigued.
Now let´s talk about the book!!!!
Hunted was written in such a beautiful way that it felt as if I were reading the story for the first time ever.
The settings, the characters, the magic… Everything was perfect, the world that Meagan created and the way she described everything made me feel like I was in the story as well.
 I loved her writing style.  While the book was slow,  and there where moments in which I stopped reading for a day, I couldn´t stop thinking about the book and its amazing characters, they were so special and they had their own spark, every single one of them had that something that made them unique.
Yeva in this case Beauty, was one of my favorite characters of the book.
I admired her. She had lovely sisters, they were so kind with each other and I loved how hardworking they were.
 Yeva was so badass, I mean she´s a HUNTER! She´s different from the other girls in her village. While in the original tale and movie Belle has this love for books, Beauty in Hunted has a passion for hunting & books as well. She yearns to live in the forest. She just wanted to do the things that his dad did, hunt. He trained her when she was little and told her stories about magical creatures that live in the heart of the forest.
 Then her father goes to the forest to hunt but he never comes back and Yeva goes after him & soon she finds herself hunting for the Beast she knew was guilty of what happened to her father.
When Yeva started to go after the Beast I have to say I didn´t know how to feel about him in the beginning. But after reading some of his passages in the book and seeing how he treated Yeva, everything changed.
He wasn´t a Beast after all, I mean he was, but after spending time with Yeva, he started to change, he was starting to become human little by little. At the beginning you will see how angry Yeva is at him, and how confused he makes her feel.
For example when he first took her to the dungeons, he wouldn´t show his face to her. He kept her in the dark. Yeva was alone, and so she started to speak out loud, she started to tell stories, but she
didn´t know who she was speaking too… The person she thinks she´s talking with comes back, everytime to keep listening to the stories she has to tell.
After sometime, she sees the Beast and discovers why he took her away, he tells her why he needs her help and so he trains her… And Yeva sees this as an opportunity for her revenge.
There were lots of times in which my heart broke for him, how he talked about Beauty, like she was a melody…
But I´m glad how everything worked out at the end, ❤
Now I have to say that the book is slow. I really thought this book was going to be a quick read but it took me longer than I expected, there wasn´t a lot of romance in the book, and there´s an epilogue at the end! To be honest I thought we were going to get glimpses at their lifes but the epilogue was so short guys! One page and half I really expected more 😦
So that´s why I gave this book 4 stars out of 5.
But besides that, this book was great! Please let me know if you read it or if you already did so we can fangirl!
Rebeca ❤