Hello, everyone! We hope you guys are having an amazing week! We're so happy and grateful that Sarah K from TheYATraveler & Kayla Olson let us, alongside many amazing bloggers, be part of the Survivor Week!
As some of you know, the bloggers that are part of the Survivor Week have been posting AMAZING posts, which are super creative & super fun! Also, guess what?!?! There are two amazing giveaways that you guys won´t want to miss! You will be able to find them below with the schedule of the survivor week as well as a graphic quote card that you will have to share in order to win these amazing giveaways!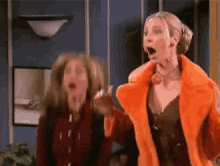 Our stop today is the "Fashionable Survivor" Post!
Who loves fashion?!
WE DO!!!
Usually, when we're hanging out with friends, someone asks "If you were alone on a deserted island what would you bring with you?" This question is often followed by "What books would you take with you?", "Who would you want to be with?" or "What would you do?"
To be honest, we don´t have an exact answer for this, for some reason, it always changes, ALWAYS. But then we asked ourselves, "What clothes would you bring to an island?" What would YOU guys bring? If we ended up on an island survival or not. We think of the perfect clothes and accessories. Without further ado, we present to you the Fashionable Survivor guide! Because what else hee-hee!
[divider]
 We have here is a Serious part of the survivor guide
[divider]
 We've all seen the movies and the shows on how to survive. I give credit to people that do this for a living.  The Survivorman (Les Stroud) is an Experienced Survival Adventurer, He Demonstrates True Survival Techniques and not to Take mother nature for granted. If I were stranded on a deserted island I could survive for a Few weeks, that's if I had the supplies. Without them I don't know… maybe a week haha.
[divider]
Trying to get that Perfect tan and not turn Lobster doing it.
Granted this really isn't surviving the wild, But it's still survival. Surviving the Beach,  One of the various sections of the island. I can't possibly tell you how many times I got burned or lost things at the beach. When I headed out to the beach I don't think of the mishaps that are going to accrue. What's on my Mind is "Can't wait to enjoy the day at the beach, "work on getting a tan" and "Finally get some quality book time at the beach". (You know I had to add a bit of booknerdiness) It can also turn to be a Nightmare hopefully, these survivor guides will help you.
Goodluck!
[divider]
The perfect date
[divider]
Let's not forget "The perfect island date night".  Being on an island with someone you care about, at twilight walking, looking over the horizon, Feeling the breeze in your face and hair, Taking in the salty air and feeling the warming sensation through your skin. You want to be comfortable, you want to be carefree and get the most out of the experience. I hope you all enjoyed our fashionable survivor guides. You seriously don't have to take them as a guide. I'm not a professional, only someone that's been there, done that.
Now to Book News!!!
[divider]
 News:
Internationally, THE SANDCASTLE EMPIRE is slated to hit shelves in Italy, France, Turkey, Spain, Denmark, Brazil, Serbia, Thailand, China, Taiwan, Czech Republic, Hungary, Russia, and Germany! Now that´s super amazing right?!
We really can´t wait to see the cover of The Sandcastle Empire around the world!
Movie News:
The Sandcastle Empire was optioned for film! We kind of fangirled a lot… I mean
A MOVIE?!?!?! And it's going to be produced  by the one and only Leonardo DiCaprio?!?!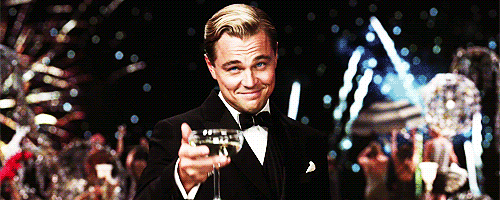 Count us in!!! If you want to read more about this amazing movie news click here!
TIME FOR SOME GIVEAWAYS!
[divider]
Giveaway for Prize #1 
You could win an ARC of The Sandcastle Empire by Kayla Olson and so many amazing things!
See pic for details…
It looks amazing right?!?! For a chance to win, check out the Rafflecopter giveaway below!
a Rafflecopter giveaway https://widget-prime.rafflecopter.com/launch.js
Giveaway for Prize #2:
For a chance to win Kayla´s favorite writing book, a preorder of The Sandcastle Empire & MORE amazing things. Here´s what you guys will have to do:
To win: A scavenger hunt requires you to find all the clues! Each day, of this tour, TOUR MEMBERS (list below) will have a quote graphic and in order to be entered to win this amazing prize, simply share the quote graphics, each day (7 total!) on social media with the hashtag #SurviveTheEmpire. Make sure you share all 7 graphics.
The schedule will be below, so you guys know who´s next!
GOOD LUCK!
Graphic #6
#SurviveTheEmpire
Schedule of the survivor week!