Hello everyone! I hope you are all having an amazing and beautiful day!
What are you reading? What was the last book you read? Let me know in the comments below, you know book recommendations are alway a good thing ;D
So for some time now, I have been wanting to read To All the Boys I´ve Loved Before.
YEARS to exact (I know) I really can´t believe it took me this long to finally read this book, seriously, What´s wrong with me?! *thinking emoji*
But anyways, I finally read it so…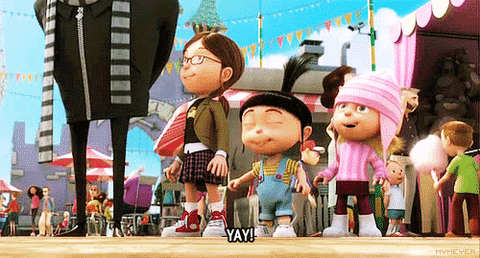 When I first heard about this book, I knew I had to read it.
Simple as that. It sounded like my kind of book and I had a feeling that it would be something that I would really enjoy! But I was in college at the time and I didn´t have a lot of time to read *cries*
But you know what? The wait was totally worth it!
Thanks to my friend Melissa from The Reader and The Chef, I finally read this lovely book! She gave me this book as a Christmas present ❤
I loved the premise of the book with all my heart ❤ I thought it was very original and cute, MY KIND OF BOOK, If you know me you know what I mean ;D
This story was perfect from the beginning.
Once I started to read it I couldn´t put it down.
Because of the swoons, the funny things, a certain cocky guy ;D and Lara´s amazing family and of course…THE COOKIES! By the way, why didn´t anyone tell me that the MC baked cookies?!?
A little synopsis:
Lara Jean wrote 5 letters to five guys… Five guys that she used to love when she was younger.
In those letters she wrote how much they meant to her. Some of the letters were super cute, adorable and funny 😀
After she finished she wrote her name, the name of the boy and his address, but she didn´t mail them… She put them inside her hat box, safe & sound… Or not?
One day, the first day back to school, one of the boys that she wrote a letter to, Peter K (THE SWOONS) told her she got her letter and that´s when everything changed. She went to her house, looking for the rest of the letters but she didn't find them.
And soon all the boys of her past, the ones she used to have a crush on, come back to her life…
My thoughts:
To All the Boys I´ve Loved Before was such an amazing, beautiful & unique love story about family, first love & friendship that will be in my heart for ever ❤
I loved Jenny Han´s writing style so much guys! The book has a lot of chapters but they weren't long, and the pacing of this book was perfect ❤
Lara Jean is one of the best contemporary characters ever! She has an amazing and lovely family. She lives with her dad, her big sister Margot & Kitty (Katherine) Kitty was my favorite character of the book. She was so cute, lovely and amazing, one of the best little sisters ever.
This book has my favorite trope. The let´s-pretend-we-are-dating kind of trope. Peter K tells Lara that It would be an great idea to make his ex jealous and this would apparently help Lara too. If they pretended they were together, her sister ex boyfriend, Josh, one of the boys Lara sent a letter to, would know she doesn´t have a crush on him anymore…
Peter was my favorite guy since the beginning of this book. He was so cocky and I kind of suspected she had feelings for Lara Jean. And Lara, starts to fall for him, little by little. Their fake relationship as well as their real one, had a lot of ups and downs. He was so adorable with Kitty and that made me love him even more!
I loved their relationship ❤
I loved the scene in the hall… that's all I´m going to say LOL
I was so close to the end of this book that I went to the bookstore to get the second and third book and I´M GLAD I DID IT! Because the ending of the first book?!?! ALL THE FEELS!!!
I´m happy to say that this book was amazing and that everyone that is looking for a swoony book, about family and of course, that loves cookies, should read this amazing book ❤
Rebeca xoxo
P.S: Melissa I CALL DIBS ON PETER K 😀