Hi everyone!! thank-you so much for stopping by today.
Waiting On Wednesday is a weekly meme, hosted by Jill at Breaking the Spine which spotlights upcoming releases that we're eagerly anticipating.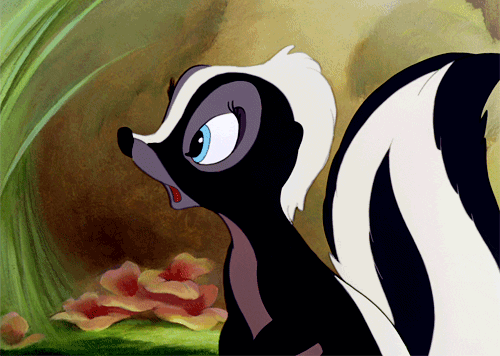 How are you lovelies? Today, we have TWO books for you! Yes, we're extremely excited today haha. We love to hear what you guys think. We appreciate every comment you leave.
[divider]
Renegades by Marrissa Meyer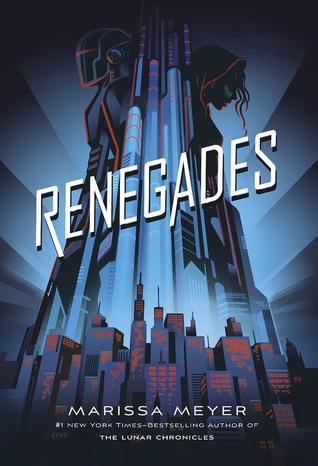 Renegades by Marissa Meyer
Published by Feiwel & Friends on November 7th, 2017
Genres: Fantasy, Young Adult Fiction
Pages: 416
Goodreads
From #1 New York Times-bestselling author Marissa Meyer, comes a high-stakes world of adventure, passion, danger, and betrayal.
Secret Identities.Extraordinary Powers.She wants vengeance. He wants justice.
The Renegades are a syndicate of prodigies—humans with extraordinary abilities—who emerged from the ruins of a crumbled society and established peace and order where chaos reigned. As champions of justice, they remain a symbol of hope and courage to everyone…except the villains they once overthrew.
Nova has a reason to hate the Renegades, and she is on a mission for vengeance. As she gets closer to her target, she meets Adrian, a Renegade boy who believes in justice—and in Nova. But Nova's allegiance is to a villain who has the power to end them both.
[divider]
How excited are you about this book? We truly can't wait It's been a while since The Lunar Chronicles, this new series is SO different!!! Secret Identities. Extraordinary Powers. She wants vengeance. He wants justice. What more can possibly happen?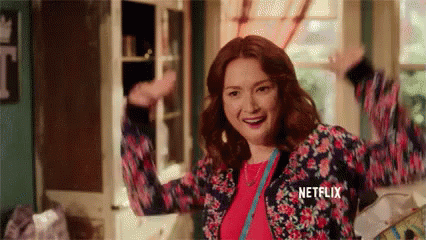 [divider]
About Marissa Meyer
I live in Tacoma, Washington, with my husband and beautiful twin daughters. Represented by Jill Grinberg. Learn more about me and my upcoming books at my website.
The Hazel Wood By Melissa Albert
The Hazel Wood by Melissa Albert
Published by Flatiron on January 30th, 2018
Genres: Fantasy, Young Adult Fiction
Pages: 416
Goodreads
Welcome to the Hazel Wood.

Seventeen-year-old Alice and her mother have spent most of Alice's life on the road, always a step ahead of the uncanny bad luck biting at their heels. But when Alice's grandmother, the reclusive author of a cult-classic book of pitch-dark fairy tales, dies alone on her estate, the Hazel Wood, Alice learns how bad her luck can really get: Her mother is stolen away―by a figure who claims to come from the Hinterland, the cruel supernatural world where her grandmother's stories are set. Alice's only lead is the message her mother left behind: "Stay away from the Hazel Wood."

Alice has long steered clear of her grandmother's cultish fans. But now she has no choice but to ally with classmate Ellery Finch, a Hinterland superfan who may have his own reasons for wanting to help her. To retrieve her mother, Alice must venture first to the Hazel Wood, then into the world where her grandmother's tales began―and where she might find out how her own story went so wrong.
[divider]
WE ARE DYING!!!! DYING!!! For this one! We truly cannot wait!!! The cover was just revealed and don't you just love it? We can't get over it!!! The Hazel Wood sounds so intriguing, so different from anything we have ever read before. We can't wait!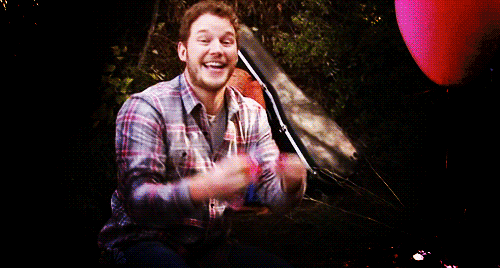 [divider]
About Melissa Albert
Melissa Albert is the founding editor of the Barnes & Noble Teen Blog and the managing editor of BN.com. She has written for McSweeney's, Time Out Chicago, MTV, and more. Melissa is from suburban Illinois and lives in Brooklyn, New York.
Have you guys heard about any of these books? What do you think? Let us know in the comments below! We would love to hear your thoughts,
Helena & Rebeca xoxo