Hello lovely people, I hope you are having a wonderful day!!!
Today is the day when we say goodbye to July and hello to August!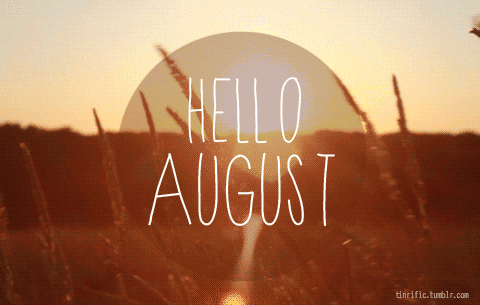 Do you guys have plans for this month?!
Most importantly, do you know what books are you going to read?! 😉
There are so MANY amazing books coming out this month and for that same reason, I´m going to try to read five books from my current TBR and MAYBE a new release, I will definitely try to read six books this month! BUT, every time I make a TBR for the month I end up reading other books or worst… I end up not wanting to read 😫
Book slumps are the worst right?!😤 But six books are my goal for this month,
I CAN DO THIS!
Today I´m going to share the list of books I read in July, it was a good month, I can´t believe I read five books, WOOT WOOT 🙌🙌🙌🙌
I loved this books with all my heart❤️ they were SO AMAZING. I was lucky to read Warcross, Forest of A Thousand Lanterns and Wonder Woman, to be honest I still can´t believe I was able to read them😭😭😭
And please believe me when I say you should definitely add them to your TBR if they
aren´t there already! They are for sure some of my favorite books of the year! I will post my reviews close to their release date 😊
Follow Me Back was a super amazing thriller, I can´t wait to read the next one, that ending was SO UNEXPECTED! And Internet Famous was a very cute book, I really enjoyed it, THE SWOONS!
And now, here are the books I´m planning to read this month!
Have you guys read any of these?! They all sound super amazing, I really, REALLY, can't wait to read them! The covers are just stunning, super original and unique! Which one is your favorite?
Thank you so much for stopping by today, what books did you read in July? What books are you planning to read this month? Tell me everything, also, if you have read any of these books please let me know, I would love to hear your thoughts!
Happy August,
Rebeca xoxo