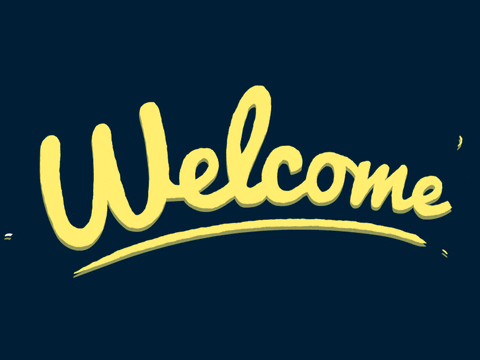 Hello lovely people, how are you? Today we invited the amazing Melissa to talk about her favorite bookish playlist ! We loved her post so much and we can´t wait to hear your thoughts about the Bookish…
Hello Book Nerd Addicts! I'm super excited to be finally taking over Helena's and Becky's book blog (and soon conquering the whole world)!!!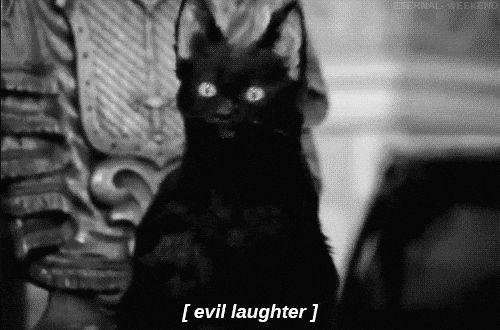 I've been planning this takeover for YEARS, I just needed an invite from my unsuspecting lovely friends to finally put my plan into motion. Just don't tell them yet 😉
Haha, but seriously, huge thanks to Becky for inviting me to The Life of a Book Nerd Addict so I can share with you my bookish playlist! Ever since I became a dedicated YA reader (at age 16!), I've been saving songs into a playlist in my old iPod Touch titled Bookish Feels. This playlist consists of all the songs (over 100) that have given me bookish feels (hence the name LOL), from The Iron Fey series to Crooked Kingdom, and I'm happy to share a few of my top favorites from the list with you and why I love them so much.
Halo by Beyonce (Evernight by Claudia Gray)
<
Evernight is one of the first YA books I read as a teen and while I was reading it, Halo by Beyonce somehow reminded me of Lucas and Bianca. These two characters are one of my favorite bookish couples and their bittersweet ending still breaks my heart!
My Immortal by Evanescense (Twilight by Stephenie Meyer)
<
I believe most of us Twihards relate My Immortal to Edward and Bella. This song is beautiful and painfully haunting. My teen heart weeps every time.
Blind by Lifehouse (New Moon by Stephenie Meyer)
<
Lifehouse is my favorite rock band and Blind my all-time favorite song. So when I read New Moon and that thing happens when hearts are broken, I immediately related it to Blind, especially the part where Jason goes "When my love for you was blind, but I couldn't make you see it, couldn't make you see it, that I loved you more, than you'll ever know. A part of me died when I let you go."
Dreams by The Cranberries (Dark Angels by Karleen Koen)
This song. THIS BOOK. Ugh. It's not YA but oh my gosh, so incredibly good. Love it so much!!!
The Saltwater Room by Owl City (The Iron King by Julie Kagawa)
<
This song is a bit too sweet for Ash, but I cannot help thinking of him and Meghan. My second favorite bookish couple ♥♥♥
Dancing by Elisa (Winter's Passage by Julie Kagawa)
<
I just can't help but imagine Ash and Meghan dancing to this song *cries*. This is my favorite song to sing out loud and I hope to dance with my one true love.
Into the Sun by Lifehouse (The Iron Daughter by Julie Kagawa)
The heartbreaking feels when Ash and Meghan seem to be going in separate ways. *cries*
Anywhere by Evanescence (The Iron Queen by Julie Kagawa)
When Ash decides to follow Meghan and sacrifice ANYTHING to be with her. AKHSJDSK
Ugh, every time I listen to this song I'm reminded of my other love, Henry/Hades from The Goddess Test series. This boy slayed my heart and I think I need to meet with him again soon.
Animal Arithmetic by Jonsi (Lola and the Boy Next Door by Stephanie Perkins)
Okay, I'm cheating a bit since this song is from the original bookish playlist. But it's just SO PERFECT. Stephanie Perkins basically modeled Lola and Cricket and their lives in San Francisco with this song. Every time I visit the city I feel the need to listen to it and I swear I feel as if I will spot them at any second.
My Heart Will Go On by Celine Dion (Warrior Witch by Danielle L. Jensen)
The ending of Warrior Witch KILLED ME and I found myself singing this song at the top of my lungs, feeling as if I were Cecile singing it to Tristan.
Heart Like Yours by Willamette Stone (If I Stay by Gayle Forman)
This is from the original movie soundtrack and I love it so much. Actually, If I Stay's movie soundtrack is my favorite and you should all listen to it.
Spirit Cold by Tall Heights (Crooked Kingdom by Leigh Bardugo)
ALL. THE. KAZ/INEJ. FEELS. My current song obsession (for more than 5 months!) and I CANNOT HANDLE MY EMOTIONS. Listen to this song and weep with me.
"How do I wake my spirit cold?
Most people die but others just go
She's still out there and the chasm grows
Steady are the feet in the morning glow
It's too damn perfect and I need a SoC fanmade video with this song please.
And those are my top favorites! If you want to listen to all these songs without interruption, here's my playlist on Youtube. Thanks so much for reading/listening and again big thanks to Becky & Helena for having me!
Melissa is a YA book blogger, bookstagrammer, and a Slytherin living in Mexico. Her favorite genres are fantasy, contemporary, historical, and basically all things YA with a hint of romance. When she's not reading, Melissa loves to sing out loud, eat sweets, and take lots of bookish photos. You can find her on her blog, The Reader and the Chef, on YA Books Central as the Instagram Manager, and contributing posts on Kate Tilton, Connecting Authors & Readers.
FOLLOW HER ON:
BLOG – TWITTER – INSTAGRAM – GOODREADS