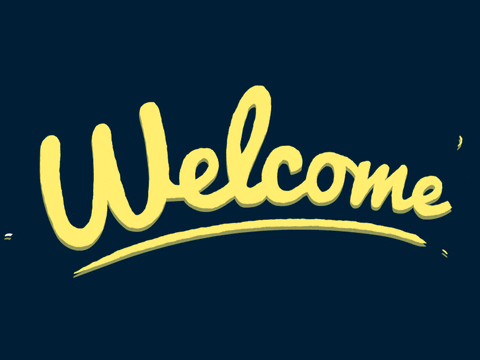 Hello lovely people, how are you? Today we invited the amazing Sarah to talk about her favorite literary heroines! We loved her post so much and we can´t wait to hear your thoughts! Be prepared, you will add more books to your TBR ;D
❤️❤️❤️❤️❤️
Hi everyone! Thank you so much to Helena and Rebeca for letting me guest post today on their amazing blog! Today I wanted to talk to you about my favorite fictional literary heroines. It was hard narrowing down the list but I decided to pick ladies that have been stand outs in my mind and it's funny how some of them have similar qualities. I'd love to hear who your favorites are too!
In no particular order:
Allison Sekemoto from The Blood of Eden trilogy by Julie Kagawa. What I loved about Allison is after she became *dun dun dun!* a vampire she struggled with her inner and physical demons. I read this book at a time where I was also having a lot of inner struggles and one of my ultimate favorite quotes is from this series where Kanin, her mentor, tells Allison, "You will always be a monster, there is no turning back from it. But what type of monster you become is entirely up to you." This resonated with me as Allie had to make many choices to resist giving into the darkness within. We all can overcome.Weapon of choice: Katana
2. Delilah Bard from Shades of Magic series by V.E. Schwab. Delilah knows who she is, or rather, she knows what she wants. Power. Delilah is someone who has been dealt a tough life but isn't afraid to take risks. In fact, she LOVES taking risks, it makes her feel alive. Who doesn't love a character who when sh*t hits the fan, she doesn't run from it but runs toward it?
Weapon of choice: Her mouth, knives & anything she can get her hands on.
3. Jane Gray from My Lady Jane by Brodi Ashton, Cynthia Hand, and Jodi Meadows. Jane is a character many of us can relate to. Why? Because she's the biggest book nerd out there. She never, EVER, leaves home without a book. At a wedding, reading. At dinner, reading. On vacation, reading. Always reading. Jane is not only a book worm, but she's also pretty sassy. And also has a great heart and wants to help those less fortunate than her.
Weapon of choice: Knowledge
4. Mia Corvere from Nevernight by Jay Kristoff. Mia is an assassin but she's really so much more than that. She's on a quest for revenge, has murdered people, but yet still can love and protect those she cares for. I've read both Nevernight and Godsgrave and I love her character growth. She's tough on the outside but radiates through the darkness on the inside.
Weapon of Choice: Blade
5. Nina Zenik from Six of Crows by Leigh Bardugo. Nina lights up the room when she enters it. I love loud, over the top personalities who make you want to be their best friend. Nina is charismatic, loving, fun, powerful and just a delight. Many times during this series, Nina captured my heart and made me laugh.
Weapon of choice: Heartrender, Charm

6. Rose Hathaway from Vampire Academy Series by Richelle Mead. Ah Rose, I'd say she was one of my first YA favorites. She's super snarky (which I LOVE) and also a total bad ass. She will take down the enemy and she will beat up anyone who messes with her friends. Rose is a perfect mix of snark, sexy and fierceness.
Weapon of choice: Silver Stake, Attitude
7. Esther Solar from A Semi-Definitive List of Worst Nightmares by Krystal Sutherland. Some of you may be wondering, who is Esther Solar? She's one of my new favorite characters! This book releases September 5, 2017 and I definitely recommend it! What's special about Esther? Well, Esther's family has been put under a curse and a way Esther tries to avoid the curse is by always cosplaying wherever she goes. If Death can't find her, she won't die of her worst fear. Throughout the book she dresses up as famous women from history, movies, books and more. But what I also loved about Esther is she decide with the help of Jonah, a childhood friend, to face her list of 50 fears and conquer them. She deals with anxiety but she pushes through to face these fears. She loves her family, even though they're very broken. I loved her!
Weapon of Choice: Cosplaying
Obviously this isn't an exhaustive list, there are MILLIONS of other heroines that are amazing, but there's are some of my top favorites. Who are yours?
~Sarah
Sarah is an avid reader and blogger who you'll find enjoying Oreos, making book trailers and chatting books online! Find her and all her info at
theyabooktraveler.com
.
Traveling to other worlds with a crack of a book.