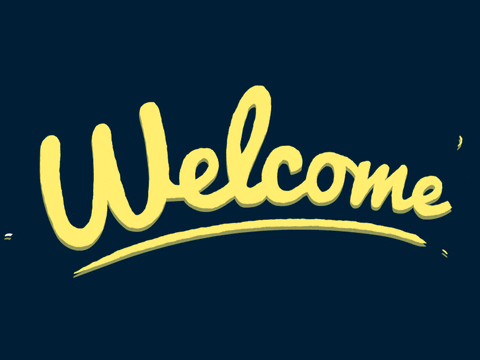 Hello, lovely people, we hope you guys are having a super amazing day❤️❤️❤️ We invited the lovely and talented girls – Ann-Eliza & Carmen – from YA WEDNESDAYS today to talk about The Best Part of Being A Book Blogger and we loved their post! We hope you guys love it as much as we did.
❤️
We've got a little secret for you. Our two year blogaversary was earlier this month and we forgot about it until days later.  We should have belatedly written a post about it, but, you know what? Instead of burning the
midnight
oil to rush a post, we just let it slide, instead. We're getting together for drinks later this week to put together the details of our fall schedule and commitments. Before we get to work, we'll toast another year of blogging then eventually get to planning after a little gossip and catch-up on what we've been reading. We'll post about it on Twitter and Instagram and our 2 anniversary will be celebrated on social media.
As you can see, more than producing fun content, our favorite and most important part of being book bloggers is that we get to spend prolonged time together as friends who have so many interests in common. While we've known each other decades. We've sat by each other and volunteered on boards and art festivals, danced all night at nightclubs, traveled together, and eaten so much popcorn.  However, the older we get, the more we have going on in life and the more we have to sync calendars to see each other.  The blog gives us a reason to get together, which we always jokingly act like it's horrible while simultaneously packing up wine bottles and cheese to snack on while we meet. From traveling to events together, to long Wine Wednesday brainstorming sessions, book club, and photo shoots, we always laugh through all the work (and don't let anyone kid you, blogging is hard work whether you post weekly or every day). We decided long ago that we couldn't do this if we weren't having fun and we've stuck to that philosophy for the past two years.
Our blog hasn't only elevated and extended our friendship, but it's become a creative space for us as well. In the many years we've known each other, this is the first creative project we've ever worked on together.  So whether you see the
fashion posts
,
lists
,
cocktail recipes
,
mutual book reviews
,
cover obsession
, know that the genesis of these ideas is from a whirlwind afternoon blog meeting, a night out or a slew of texts in the middle of a workday.  Our blog is truly the creative representation of our friendship and we couldn't be prouder that the camaraderie we have shows on every page we post.
But it's not just about us.  We've been blessed to befriend so many in the online book community locally and internationally. Neither of us really participated in Book Twitter before the blog, but we quickly learned that it was a place to meet and network with other ya book bloggers.  We've met friends from all over the world.  From local bloggers like Fallon (
Seeing Double In Neverland
) and Morgan (
Take Me Away To A Great Read
), to friends abroad, like Sarah (
The YA Book Traveler
), Nancy & Christie (
Tales of the Ravenous Reader
), Krysti
(YA & Wine
), Stacee (
Adventures of a Book Junkee
) and, most recently, Becky & Helena (!!!).  All of our bookish friends have encouraged and helped us, participated in blog tours with us, buddy read and flailed with us.  The enthusiasm and support with which we've been met has been unbelievably generous and we count ourselves lucky to be part of a much larger community that embraces newcomers with a vehemence you don't find much in the outside world.
So, while, yes, there are tangible benefits of blogging.  You have no idea how many times we've squealed over book mail. But we'd take never receiving another piece of swag if it didn't make us happy to blog about books.
~Carmen & Ann-Eliza
YAWednesdays are book besties, Ann-Eliza and Carmen, who began blogging in 2015 after spending several years prior meeting on Wednesdays to discuss their mutual love of YA books in their own personal two-person book club. Nowadays, you can find them on their blog and Twitter reviewing books, making reading lists, and running around the country on bookish adventures. They also Bookstagram and run a monthly book club in Tampa.
You can follow YA WEDNESDAYS ON: