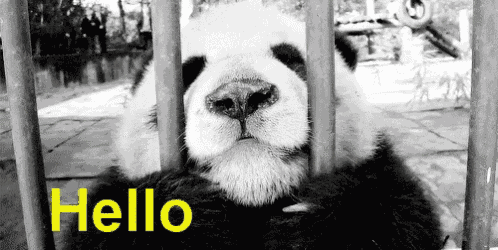 Hello lovely people I hope you are all having an amazing today 💖💖💖 We are so happy to be part of the Jane Unlimited Blog Tour💙💙💙 which is for sure one of favorite books of the YEAR, we loved this book with all our hearts and today we are going to share our review, we hope you guys like it!
Jane Unlimited was an amazing and unique story that you won´t want to put down once you start reading it. It´s the kind of book that you won't definitely want to miss.
      The story is focused on Jane and her stay at Tu Reviens.
Kiran, who used to be Jane´s tutor, invited her to her house, Tu Reviens and Jane accepted. She accepted because her aunt made her promise that if she ever got an invitation to Tu Reviens she should go. At the moment, Jane found it odd that her aunt Magnolia made her make such promise but,  after her insisting, Jane promised to go. Little did she know what she was getting herself into after she accepted.
    Then Jane arrived at Tu Reviens.
A very luxurious house full of beautiful & expensive art and different furniture that gave every single room in the house a different atmosphere (which WE LOVED) There were lots of secret passages and paintings on the walls that captured everyone´s attention. It was like a museum.
          There were other people, besides Jane,  in the house as well.
The ones that helped with the house and helped the guests to feel at home, Kiran´s brother Ravi, their father and others that were acquaintances of the family and had a lot of participation in the story. And of course Jasper, one of the loveliest dogs ever ❤
Soon some of the most important paintings in the house disappeared and Jane didn´t know who to trust anymore. But there was something more, besides wanting to discover the one responsible for this, Jane discovered different things that she never thought could be possible…
WE LOVED THIS BOOK GUYS!
It was amazing and weird and that´s probably one of the reasons why we loved it even more! It was very unique and out of this world. After reading page after page we were certain of one thing, trying to guess what was going to happen was not going to work!
 We didn´t know what to expect.  For the first time in a while, we didn't think about the ending of the book. Seriously, it was just impossible. A lot of different things happened, it felt like we read different stories but they were all connected and just W O W.
Kristin created an amazing and wonderful book full of fantastical twists, mystery, and different possibilities. We were curious to meet all the characters that lived in Tu Reviens and to know the adventures that the MC, Jane, would have. Jane was a very talented artist! She created umbrellas with different fabrics, colors and they were amazing!
The rest of the characters will definitely have a special place in your heart as well. Some of them had secret identities, some had different things going on in their lives and some wanted to do bad things involving the art of the house. They basically were taking advantage of the hospitality. We certainly didn´t know who to trust.
Jane´s friendship with Ivy was amazing and we were glad she had someone to talk to besides Kiran and Jasper xD but the thing is, Ivy was on Jane´s list of suspects and Ivy had some secrets too…
Some characters were very reserved and others not so much like Ravi 😉 Ravi was so hilarious and amazing and he was for sure one of our favorite characters of the book. He had a passion for art and our heart broke a little when one of his favorite paintings was stolen.
We ship Patrick and Kiran… they are perfect for each other ok?!?! But Patrick has a lot of secrets of his own, what secrets? you will have to read the book to know…
THIS BOOK WAS FULL OF SECRETS!
The writing style of the author was perfect, it definitely made us feel intrigued and there were some scenes that were very funny and made us laugh! The descriptions were amazing and we could easily imagine the things the author was talking about.
Jane Unlimited was absolutely amazing and fantastic, you will discover different worlds and will want to live in them after finishing the book! I hope you guys like this book as much as we did!
TOUR 

SCHEDULE:
GIVEAWAY
a Rafflecopter giveaway https://widget-prime.rafflecopter.com/launch.js
GIVEAWAY LEGAL
Enter for a chance to be one (1) of three (3) winners to receive a hardcover copy of Jane, Unlimited by Kristin Cashore. (ARV: $18.99 each).
NO PURCHASE NECESSARY. Enter between

12:00 AM

Eastern Time on

September 11, 2017

and

12:00 AM on October 9, 2017

.  Open to residents of the fifty United States and the District of Columbia who are 13 and older. Winners will be selected at random on or about

October 11, 2017

. Odds of winning depend on number of eligible entries received. Void where prohibited or restricted by law.