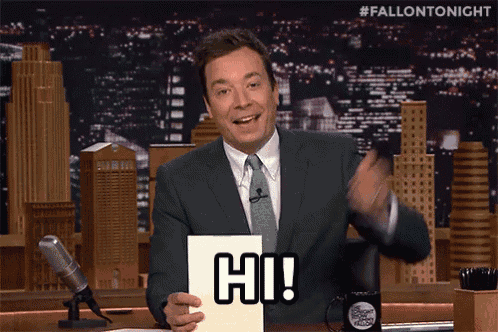 We hope you enjoy this outstanding interview and enjoy the amazing giveaway that Penguin has so kindly provide for your lovelies.
[divider]
BooknerdAddicts: Welcome Miss. Marie Lu! Thank you so much for giving us the time for this amazing interview, today. It's  an honor and pleasure to have you visit The Life of a Booknerd Addict blog. We're huge fans ❤️ of ALL your books and would love to get to know you a little bit. So tell us about yourself, and how you became a writer?
BooknerdAddicts: That is impressive!🙊 We certainly wouldn't mind reading some of your fanfiction, especially the Harry Potter fanfiction. Which makes us wonder. How did you come up with the idea of Warcross?
BooknerdAddicts: That is certainly mindblowing. We are so enthusiastically happy that you got to expand on that world built in Warcross. 😍Did your experience in gaming influence Warcross?
BooknerdAddicts: That is surely impressive!😮 We adore the whole cast, we feel that every single character fits in Warcross. We can't wait to read further about each and every single individual. Plus that compels us to ask you. How was the writing process for Warcross? 
BooknerdAddicts:  That's notably interesting that you tend to write about worldbuilding and characters before your first draft.🤔 Which points us to inquire, what other advice would you give to us aspiring authors for when we hopefully become debut authors?
BooknerdAddicts: That is positively great advice for us inspiring authors.❤️ What is your personal favorite place to write?
BooknerdAddicts: That appears to be a prime favorite, particularly having your pup with you.😍 What kind of music did you listen to while writing Warcross?
BooknerdAddicts: We also prefer game and movie soundtracks. It seems to set the perfect mood for when reading as well. After reading Warcross we have a "small hint" 😁 that you love video games! Which is your favorite?
BooknerdAddicts: We barely have time ourselves. So many books to read and so many characters to get to know. Which leads us to ask you. Which character from the book Warcross do you most relate to?
BooknerdAddicts: That is beautifully incredible. We believe that Emika is a wonderful representation that the YA community needs. Which shows incredible strength and determination. Us talking about characters makes us question. If you could pick characters from Legend and The Young Elites to make a team to play in Warcross who would you pick and what roles would they play?😮
BooknerdAddicts: That would positively be a kickass team. We would undoubtedly see such show if the Warcross TV game was a reality.😃 What projects are you currently working as of now? 
BooknerdAddicts: We're enthusiastically passionate about everything that you, Miss. Marie Lu publishes. Which leads us to be unquestionably excited for Batman: Nightwalker (out January 2nd) and The Kingdom of Back (out sometime in 2019). 😍Which directs us to inquire. What can we expect from the sequel of Warcross?
BooknerdAddict: Thank you so much for this amazing interview Miss. Marie Lu! We can't wait for the upcoming Warcross sequel but also Batman: Nightwalker (out January 2nd) and The Kingdom of Back (out sometime in 2019). 😃
[divider]
That was such an awesome interview!! Don't you think? Did you get the juicy details on Warcross? You are definitely welcome!😘
We hope you enjoy Miss. Lu's interview today. Just below are the pre-order information and a kickass GIVEAWAY provided by the lovely people at Penguin.
PREORDER INFORMATION
Submit your receipt here —> http://www.playwarcross.com/preorder to receive Life After Legend (which, you know, EVERYONE should get, and if you haven't read the Legend books yet, I mean, ya'll go do that right now!
SCHEDULE
GIVEAWAY
a Rafflecopter giveaway https://widget-prime.rafflecopter.com/launch.js
GIVEAWAY LEGAL
Enter for a chance to be one (1) of three (3) grand prize winners of a WARCROSS prize set (including hardcover of Warcross, shirt, keychain, and postcard). (ARV: $18.99 each).
NO PURCHASE NECESSARY. Enter between 12:00 AM Eastern Time on September 4, 2017, and 12:00 AM on September 29, 2017. Open to residents of the fifty United States and the District of Columbia who are 13 and older. Winners will be selected at random on or about October 2, 2017. Odds of winning depend on the number of eligible entries received. Void where prohibited or restricted by law.