Hello lovely people, I hope you are all having an amazing and wonderful day❤️ January is just around the corner! Can you believe it? I hope this new year brings you lots of happiness and that all your wishes come true❤️🌟 ✨
Today I'm going to share my thoughts about Busted by Gina Ciocca!
First I would like to thank NG for letting me read an early copy of this book in exchange of a honest review.
Some of you already know I love Contemporary stories with all my heart ❤️ it is definitely my favorite genre. And so when I first read the synopsis of this book I knew it was something I would definitely enjoy, I was completely intrigued. And then I saw that NG gave me the opportunity to read it and I was super happy!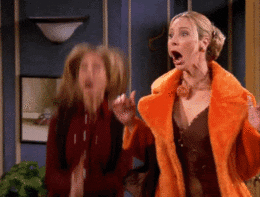 Busted is about how the life of the MC, Marissa, changes when she discovers her best friend's boyfriend cheating on her. After that her old best friend – who always competed against her, Kendall –  comes back into her life and asks her to spy her boyfriend who apparently is cheating on her. WHOA!!! I know right? Things start to complicate because T.J, Kendall's boyfriend, starts to fall in love with Marissa! EEeeee ALL THE SWOONS! And to be honest they are perfect for each other.  They have a lot of things in common, they love the same things and THEY ARE JUST PERFECT ;D
Also T.J?!?! *ALL THE SWOONS*

What I really liked about this book is that it was very original.
I have never read a book like this one before and that definitely made me want to read it even more. This story is a frenemies-to-friends-to-enemies story that has some consequences at the end. And that is because of the pressure of wanting to be perfect. Kendall wasn't my favorite character, she did some things to prove she was better than anyone else and she didn´t care if someone else was blamed for what she did. BUT, I have to say I didn't like how some of the girls used to make Kendall feel, I felt bad for her 😦 I kind of understood why she did the things she did but that didn't mean it was ok. 
My other favorite ship of this book was definitely Marissa´s brother and her best friend. They were so CUTE together and I liked how he wore his heart on his sleeve. If the author writes a book about them, I would definitely read it!
But let's not forget T.J ok? He was in love with Marissa, but I felt bad when he thought he was being used😢 At the end I was glad how everything worked out for both of them❤️
Busted was a very quick read for me, I read it in a day, the writing style of the author was amazing, I really couldn't put the book down once I started to read it! So if you are looking for a mysterious, swoony, fun and intriguing book, you should definitely check this one out❤️ I hope you guys like it when you read it!
Have you heard about this book before? Are you planning to read it? Please let me know in the comments below, I would love to hear your thoughts!

Author: