Hello lovely people❤ How are you?😊 What are you guys reading?📚Let me know in the comments below, while I'm determined to read the books I've on my bookshelf, that are still un-read🙊🤣 I would like to add more books to my TBR!😆❤🙌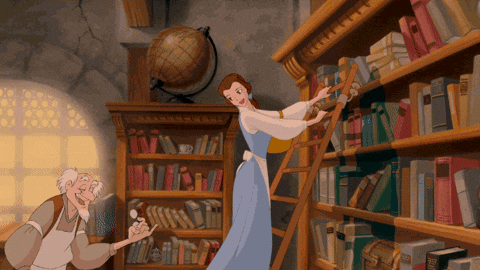 Today I'm going to share my thoughts about a contemporary book that I recently read, that book is Broken Beautiful Hearts by Kami Garcia
⭐⭐⭐⭐⭐
When Kami said she was writing a new Contemporary book I fangirled a lot😍❤🙌 Mostly because I LOVED The Lovely Reckless with all my heart ❤ It was an amazing and swoony contemporary book that if you haven't read it yet, you should definitely change that ASAP📚
Mini Synopsis:
After no one believed her what her ex-boyfriend did to her and getting some threats, her mother sent her to live with her uncle for 4 moths, the time it would take for her knee to get better. During those months, Peyton found herself becoming stronger, she had new friends that cared for her and she found herself falling in love with a special someone * ALL THE SWOONS * ❤❤❤❤❤❤
As soon as I started to read the first page of Broken Beautiful Hearts I couldn't put the book down. Kami's writing style made it impossible for me to stop reading. She created amazing characters that felt so special and real😍 Plus some of them were SUPER hilarious, like the Twins, those two were super protective of her cousin Peyton because of what she went through. I really liked how all of them, not only the twins, supported Peyton, all of them cared for her.
Broken Beautiful Hearts made me laugh, swoon and cry, and I after I finished reading it, I immediately texted my lovely co-blogger Helena to tell her how good the book was because believe me when I say this book was AMAZING😍❤😭
It has everything I look for in a book. Friendship, romance and the fact that this book made me cry made it the more special for me. I just… I like books that bring this kind of emotions out of me, because it means that I cared about the characters❤
The book dealt with an important topic, which is the violence in relationships. I was proud of how Peyton never hesitated to not speak about what happened. She lost some friends in the process, but I liked how she stood her ground and did the right thing.
This is a very special read that leaves the message to always speak, to not be scared and to know that there will always be wonderful people that will support you no matter what.
I hope you guys like this book when you read it❤
Author Biography
Kami Garcia
Kami grew up outside of Washington DC, wore lots of black, and spent hours writing poetry in spiral notebooks. When Kami isn't writing, she lives to bake, watch bad disaster movies, and listen to Soundgarden. She lives in Maryland with her husband, son, daughter, and their dogs Spike and Oz (named after characters from Buffy the Vampire Slayer).