Hello lovely and wonderful people😃 I hope you are all having an amazing and wonderful day ❤
Waiting On Wednesday is a weekly meme, hosted by Jill at Breaking the Spine which spotlights upcoming releases that we're eagerly anticipating and for today we picked a book that from the moment the author said she was going to write another book, we IMMEDIATELY added it to our TBR📚🙌 And we fangirled a lot 🎊🎉🎊🎉🎊🎉🎊
The book is…🥁🥁🥁 This Splintered Silence by Kayla Olson!!!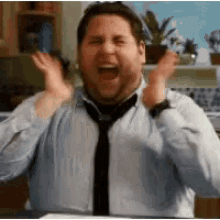 LOOK AT THAT BEAUTIFUL COVER😍 AND HAVE YOU GUYS READ THE SYNOPSIS?!? This book sounds absolutely amazing and we for sure can't wait to read it😍 It sounds incredible and the fact that is sci-fi  makes me want to read it even more! I have been reading more thrillers lately and this story sounds super intriguing, I mean… one of them is probably killing the others OMG I MUST READ THIS ASAP!
Have you guys heard about this book? Are you planning to read it? What are some of your favorite sci-fi / thrillers books? Let me know in the comments below!😊