Save the Date by Morgan Matson was a fun, enjoyable story. Which was complete with laughter, romantic interests but also full of family struggles, conflicts, and hard life decisions. Although I enjoyed this story I can't quite make up my mind if I liked it or loved it to be honest. In one hand I was laughing and enjoying myself but in another, I was annoyed.
Despite this story being a coming of age story, at times it was a bit bothersome whenever the protagonist, whose name is Charlie did or acted immature and insensitive to anyone not related to her family. However, Save the Date by Morgan Matson is still a great life lesson and acknowledgment for young teens. But in reality, these excellent points are not only for teens but for any age, we could all learn from this story no matter our era. Some of those points seem pretty simple to remember, but sometimes we forget the simplest things and it's great to have a great reminder like Save the Date!
Treat everyone the way you want to be treated. Be it a family member or a friend, everyone deserves respect, loyalty, and love.
You can't fix everything. Sometimes its ok to ask for help, we can't do it all by ourselves. It is also ok to just break down and have a good cry.
Pay close attention to what is happening around you, don't be so close-minded. Sometimes we miss things that are right in front of us.
Don't have a difficult time with change. Life goes on, no matter what, people change, time keeps going.
This story was a wedding disaster plot, in that everything that can go wrong, does and I mean everything! Save the Date by Morgan Matson takes you on a pretty hilarious, and sometimes unrealistic but all in good fun, journey. I found myself smiling whenever I came across my favorite characters and their crazy adventures. This journey was a really good family oriented story, with lots of insane shenanigans happing right and left, which is great to see once in a while.
I had very small issues with the main character, Charlie. But as the story went on, Charlie became less irritating and inconsiderate. I was also expecting some kind of romance in Save the Date, however, I was not disappointed by the lack of romance. Because this story was more about family relationships which I appreciated more then I thought I would.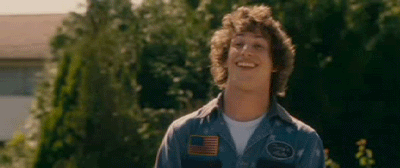 Even though Save the Date by Morgan Matson had its ups and downs for me, it was still a great story that I recommend to anyone looking for a great, fluffy, summery, contemporary read.
Have you read Save the Date? Did you like it, love it, or hate it? Have you read anything by Ms. Morgan Matson? Let me know in the comments.

I hope you all have a lovely day.
[divider]