Hello lovely and wonderful people❤
Can you believe June is already over?😱 It seems like it was only yesterday when I was writing the May wrap-up post… But yeah, I'm super happy to start a new month, with new goals❤
What's Happening In Life?
Well one of the things I'm happy to tell you guys is that I have been taking lots of bookish photos for my IG account! And I also have 1,300 followers!!!😭🙌 I'm super happy and like… shocked because I honestly can believe it! I have been learning a lot about how to take a picture and having lots of fun!🙌📚❤ I have also met incredible readers and thanks to that my TBR has been growing and growing🤣📚 As for shows that I have been watching… Well I really can't wait for season two of Anne With An "E"! I really can't wait to see it, I loved season one and I'm super eager to see it!
[divider]
The Books We Read This Month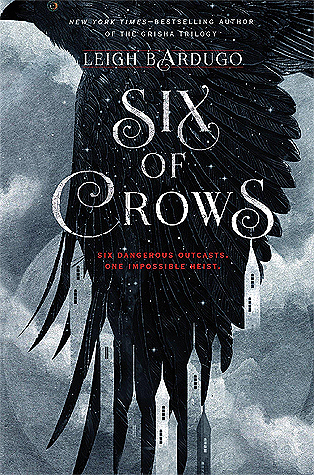 I read 5 books this month YAY😊😍🙌❤ I finally read Six of Crows guys! It was everything I expected it to be, I honestly love this book with all my heart and I really can't believe it took me this long to read it! I'm still reading Crooked Kingdom because I don't want to finish it and I don't want anything bad to happen to the characters😭  My Plain Jane was super hilarious and there were lots of ghosts and just the right amount of romance😍 Chemistry Lessons, Wrong in All The Right Ways and The Fine Art of Pretending were the only Contemporary books I read this month, they were fun reads! Have you guys read any of these books?😃
[divider]
Reviews On The Blog!
The Boyfriend Bracket by Kate Evangelista: Kate's writing style was amazing🙌 She wrote a super swoony, fun, fast-paced story that once I started to read I couldn't put it down. The Boyfriend Bracket will make you laugh, swoon and cheer for the amazing characters that are part of this story 💖 Once you finish reading it, you will want to go back and read it again❤ Review by Becky⭐⭐⭐⭐⭐
Save The Date by Morgan Matson: Save the Date by Morgan Matson was a fun, enjoyable story. Which was complete with laughter, romantic interests but also full of family struggles, conflicts, and hard life decisions. Review by Helena⭐⭐⭐
Chemistry Lessons by Meredith Goldstein: Meredith's writing style was amazing, once I started to read the story I just couldn't put the book down. I just wanted to know more about Maya's experiment and her friends❤ It was an amazing and incredible story that will definitely make you laugh more than a few times😊 Review by Becky ⭐⭐⭐⭐⭐
[divider]
My Book Haul!
These are all the amazing books I got this month! I would like to thank the publishers and authors for sending me some of these!📚 Have you guys read any of these books? 😊 What book should I read next?😍
[divider]
Bookstagram!
These are some of my favorite photos I took this month!❤😊🙌
Thank you guys for all your incredible support and for visiting the blog, it means the world to us❤ What did you read this month?😊