[divider]
Swoon Thursday is a delicious meme hosted by the fabulous ladies at YA Bound! If you'd like to join all the introductions are below.
This week, our swoon Thursday is from: Escaping from Houdini by Kerri Maniscalco [mild Spoiler]
"Are you certain that's what you'd like me to believe, Miss Wadsworth? That you're here, in this cabin alone with me, because you choose to be… of your own free will…with no motive? You simply wish to spend the morning with me?"
I nodded, not trusting my voice to remain strong when the rest of my nerves were ready to crack. I saw the hunger in his gaze then, the longing he couldn't cover with any mask. I knew he wanted to kiss me, though I wasn't conceited enough to believe he wouldn't gaze at most any young woman the same way. He was an opportunist. And this was a perfect opportunity. His fingers reach out once more, his touch barely anything at all, while he waited for permission.
Up this close I could smell his cologne–it reminded me of the aromatics used in the plague mask, but was heady instead of frightening. Perhaps he was a true mage–because here, in a cabin below the world I knew upstairs, I couldn't help but fall under his spell. In the dark, it was easy to forget he wasn't the boy I kept thinking about. The one whose lips were as familiar as my own. My heart surged when he leaned towards me, his face so close to mine. I noticed subtle dark growth over his skin as if he hadn't had time for a proper shave this morning.
Curse me, but I almost longed to feel its roughness against my own skin, so similar and yet so different. Something in my expression must have shifted, unleashing him. He slipped his hands into my hair, gently pulling me closer. I did not resist. I lifted my chin, knowing it was the most dangerous deception of all, pretending he was someone else, yearning for what his lips might feel like, how cool the filigree of his mask might be under my fingertips. His mouth hovered over mine, sharing breath but not touching.
Not yet…
"I've thought about doing this all week," he whispered against my lips. "A-are you certain–"
The door banged open. "
….
Have you read any of Stalking Jack the Ripper books? They are deliciously thrilling. This is one of many, many swoony moments in this great series.

Hope you enjoyed this amazing swoony moment between Miss Wadsworth and one of her suitors. HA HA HA!😈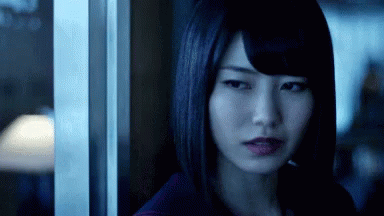 [divider]
About Kerri Maniscalco
Kerri Maniscalco grew up in a semi-haunted house outside NYC where her fascination with gothic settings began. In her spare time she reads everything she can get her hands on, cooks all kinds of food with her family and friends, and drinks entirely too much tea while discussing life's finer points with her cats.
Her first novel in this series, Stalking Jack the Ripper, debuted at #1 on the New York Times bestseller list. It incorporates her love of forensic science and unsolved history.
Website | Twitter | Goodreads | Instagram
[divider]
To join in this meme please follow as stated 
From the book you're currently reading, or one you just finished, tell us what made you SWOON. What got your heart pounding, your skin tingling, and your stomach fluttering.
– If you are going to tweet about it. Use the hashtag #YABOUND when tweeting.
-Please be courteous and let people know if it's a spoiler.