Welcome to our November wrap-up!😱 I know a lot of people say this but can you believe it's almost the end of 2018!!! I mean really it went by so fast for us. The only thing that we can do is enjoy it, right? We hope you enjoy our monthly wrap-up today and thank you for visiting us. We appropriate every one of you! 💋
[divider]
WHAT'S HAPPENING IN OUR LIFE!
HELENA
Hi everyone, It's Helena.🥰 We hope you're all doing amazing on this wonderful day!
November for us was a bit crazed. Thanksgiving was pretty scary for me and my husband, my mother-in-law was rushed to the hospital during our holiday family gathering and let me tell you it was scary. But I'm so glad to report that she's doing much better. Unyielding, but doing well.🥰
Otherwise, November flew by. I was looking everywhere in town for a Folk-ed Christmas tree.🎄 Have you seen them? They're so pretty and seem so realistic with the snow and look so lovely to me. But as my luck would have it, I didn't find one, but there's always next year.🥰
---
REBECA
Hello everyone, It's Rebeca.❤️ I hope you all have an amazing and incredible day! To be honest, I think it's amazing that the last day of November is on a Friday, December will start this weekend and I can't wait🎊

I watched a lot of Christmas movies on Netflix, I have lots of favorites and I can't wait to watch them again… tomorrow😆 I also watched The Final Table and OMG it's amazing! So many talented chefs from around the world and lots of delicious dishes 😍 I highly recommend you to watch it!🙌

I also decorated my Christmas tree with my parents and I love it so much😍 I seriously can't wait for Christmas✨🎄
[divider]
This month was a bit slow for me since I was in a huge book slump, for months. But what I did read was actually very enjoyable.
I and Rebeca finally jumped on the TOG train and I have to say that I quite like it, so keep your fingers crossed for me.
Books read on November 02 • new reads 02 • pages read 354 Formats: Paperbacks 01 • E-book Source: 01 • Owned 02
I read The Lost Sisters by Holly Black and OMG It was good, it was a letter from so so sister to her sister. You don't have to read it, there isn't any hidden information or gems but goodnesses gracious please read it!😍 It was a great short story.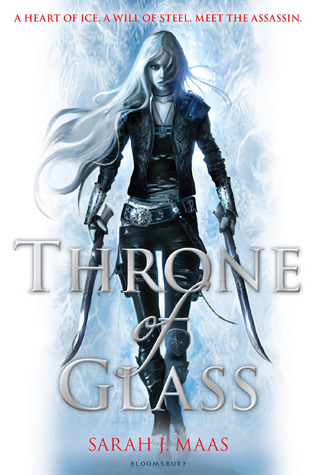 I liked Throne of Glass by Sarah J. Maas! I'm looking forward to the next installment in this series. I have been able to stay away from all of the Throne of Glass series spoilers. I don't know how much more I can hold off but I'm freaking trying my hardest.😆
I probably jinxed myself now that I put it out into the Universe.
---
REBECA
Books read on November 03 • new reads 02 • reread 01 • DNF 01 Formats: Paperbacks 01 • E-book 02Source: • Owned 01• ARC 02
Once A King is for sure one of the best YA, Fantasy books I have read this year and I can say with certainty that is definitely one of my new all time favorite books. As soon as I started to read this wonderful story, within the first five pages of the book, I knew I was going to love it. I was immersed into a fantastical world that I didn't want to leave.

Paper Girl is a wonderful well-written story full of hope, friendship and love❤️ This book is about believing in ourselves, follow our dreams and never give up. The characters are amazing, you will laugh when you least expect it and swoon, this is definitely one of my all time favorite books✨

[divider]
Our November TBR, from The Life of a Booknerd Addict
Can't-Wait Wednesday: Warrior of the Wild by Tricia Levenseller
Can't-Wait Wednesday: The Storm Crow by Kalyn Josephson
Can't-Wait Wednesday: To Best the Boys by Mary Weber
Can't-Wait Wednesday: The Devouring Gray by Christine Lynn Herman

[divider]
My 1st Chapter – All About Audiobooking: a guide from a compulsive multitasker
Drizzle and Hurricane Books – Why Marie doesn't like Binge-reading (LIKE, EVER)
[divider]
OUR BEST ON INSTAGRAM!
Unfortunately I didn't post anything in the month of November. But my co-blooger did a wonderful job. check her out 👇🏼👇🏼👇🏼
If you don't follow Becky over on IG, you definitely should. My beautiful Becky has the most amazing #Bookstagram pictures ever! I mean look at the detail and time she puts into every picture. I've seen her grow throughout this year and I can truly say that she is only getting more and more astonishing as time goes by. I can not wait to see what she has for us in 2019!
[divider]
But all that aside, What did you do this month? How are all of you doing? and of course, what did you read this month?🌟Let us know below!💋
So that is it for the lovely month of November! We are now in December and I can already feel the stress creeping in. I hope you all have a wonderful month and my all your blessings come true. Have a safe and happy Holidays 🎄☃️